Most Recent Post
Still by Kennedy Ryan; Tour w/ Synopsis, Excerpt, and Review!
"Grip is my ultimate…If I was forced, gun-to-the head, to make one book boyfriend real to be mine, it would
Read more.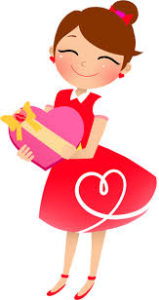 Hi!!  *waving frantically*  Welcome!  My name is Laura, annnnnddd…DING!  This blog, "A Book Lover's Dream Book Blog," is officially open for business as they say!  This is the very first post, and, I'm so excited to be here!!
I am an avid reader, and, love, love, love every single one of my books and reviews.  For this reason, I wanted to create an area for my passion..BOOKS!
This blog will contain many wonderful things from reviews, to upcoming releases to author appearances.  So…once again, welcome to a positive and welcoming site for all things books.  If you have any questions or concerns, please don't hesitate to send me a message!  Laura 🙂 *runs to start reading a new book*

Read Other Posts  🙂